At the beginning of August, we kicked off our fifth annual Rock Family of Companies Community Challenge. This month-long fundraising campaign gives our team members the opportunity to nominate, donate, fundraise and advocate for the nonprofit organizations that are personally meaningful to them across our respective markets (Detroit, Phoenix, Charlotte, Cleveland and National). We encourage our team members to then share the cause with their family, friends, and social circles to get them involved.
The community partners they supported – from racial justice nonprofits to those serving our most vulnerable neighbors during this pandemic – needed our help more than ever. True to form, our team members, their friends and families stepped up to meet the challenge by exceeding all expectations.
This year, a record 127 organizations participated in the Community Challenge. And in just the first 24 hours of the Challenge, we raised more than we did in the first week of last year's initiative.
Ultimately, we ended up raising far more through the Rock Family of Companies Community Challenge than ever before: $1,744,935 total!
"So many non-profits have seen increased need through this difficult year, and they have also struggled to fundraise in traditional ways," said Laura Grannemann, Vice President of Strategic Investments at the Quicken Loans Community Fund. "I'm so proud of [our team members], and I feel incredibly lucky to work with team members who truly impact the outcome every single day."
Together, we made a huge impact in our communities when they needed it most.
To understand the impact, see the infographic below. For a more in-depth look at the Community Challenge and how we pivoted this year, take a look at this post.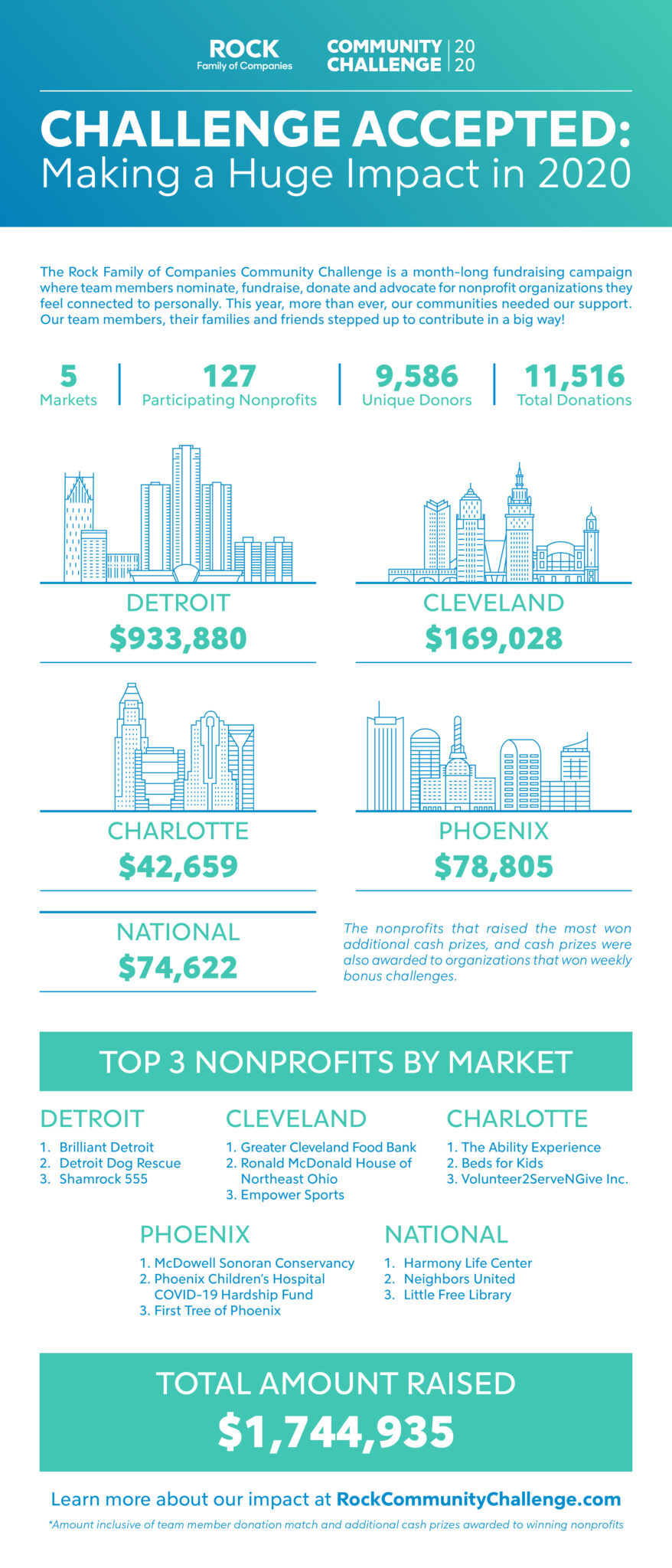 September 10, 2020